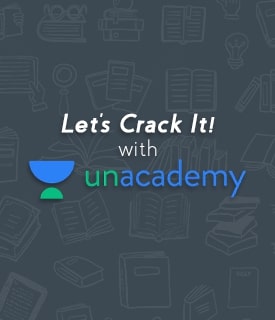 Education technology firm Unacademy launched a 360-degree campaign titled 'Let's Crack It'. The OOH duties to propagate the communication was handled by OMI, the Outdoor Agency arm of Laqshya Media Ltd.
Unacademy's endeavor is to connect learners to educators and help the former prepare for over 30 different entrance examinations across disciplines. It is beautifully addressing the dire need of delivering quality education to all. It is serving as a one-stop solution for all education needs.
OMI carved a 13-city plan for them with a sole objective of highlighting their brand communication 'Lets Crack It'. A very simple message delivered to the right audiences and using the right medium does the trick. Impactful billboards carefully handpicked in cities like Delhi, Bengaluru, Kolkata, Pune, Hyderabad, Ahmedabad, Cochin, Jaipur, Indore, Kota, Lucknow, Patna and Bhubaneshwar along with all unmissable media assets catering to the college-goers.
Unacademy is a very noble concept connecting learners to educators instantly. Their campaign stands for this value and the belief that they are part of this journey with the students. The messaging 'Let's Crack It' beautifully stresses the word 'Let's' to assure this to every learner. We are extremely happy to have worked with them for this campaign. It was their first time on OOH and we had to ensure them the best of noticeability. Am glad the team could deliver the campaign's much needed OTS. The
creative looks great on OOH
and the messaging is just apt for the outdoor scenario. The campaign buzz is around and a 3 - week duration would ensure that it stays with the TG for long.