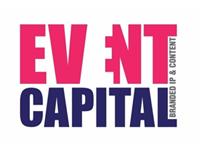 Event Capital (EC) is a part of Laqshya Media Group Company which was founded in 2013. With its headquarters in Delhi and Mumbai, EC is an original format creator and owner in the live event space that operates across India.
It is known for its domain expertise in creating and curating successful event IPs in music, lifestyle, education, sport and fashion. Along with this, EC has identified opportunities and filled requirement gaps by creating hugely successful properties. Some of the greatest examples are Bollywood Music Project, India Kids Fashion Week, The Edutainment Show and Bike Festival of India. As in 2018, EC is the only live event IP Company in India to have created and curated successful event IPs in the most popular genres, like music, lifestyle and sports.
Having an estimated reach of 1.8 lakhs people every day across demographics, EC flaunts associations with the largest and finest in business. Some of them are TM Talent Management, Craftworld Events, Rhiti Sports, Tribe Asia, and many more.