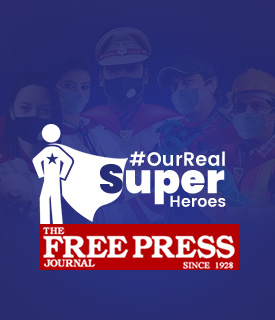 #OurRealSuperHeroes: A milestone achieved!
14 May 2020
It is so crucial to acknowledge and appreciate the efforts being put by our frontline warriors during the times of #Covid19. On that note, Laqshya Media Group designed and executed a month-long social media campaign to thank all the people who are working dedicatedly and fighting the hard battle against COVID-19.
Explaining some of their attributes, we thanked professionals from various categories and entitled them as #OurRealSuperHeroes. This social initiative got featured as a cover photo in the online version of 'Free Press Journal', Mumbai edition.
With such campaigns, we are committed to support the warriors in the fight and yes, we are in this together.