The world is moving… again!
17 Dec 2020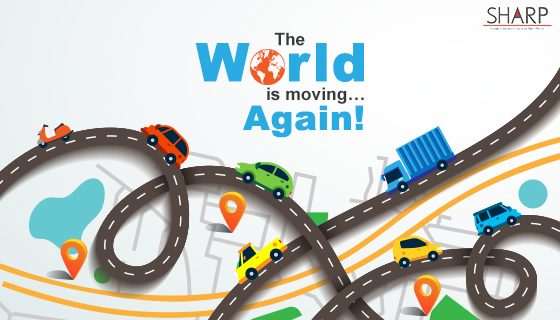 Laqshya Media Insights Group's report presents detailed data on travel time and traffic count almost being back to its pre-lockdown levels in the 'New Normal'.
The report assimilates and presents data from Google Maps on the travel time for point-to-point trips. The people count data have been derived from Laqshya Group's proprietary software platform called SHARP (Strategic Hyperlocal AI-aided Reach Planner), one of the world's most advanced, data-rich OOH planning platforms.
Mumbai traffic travel time is between 90% and 114% of its peak (January 2020) traffic, whereas Delhi is at 80%. Bengaluru, the city most amenable to WFH, noticeably exhibits travel times to have reached 95+% of the peak
Between June and November 2020, people in India bought: 60.3+ lakh 2-Wheelers, 11.98+ lakh Passenger Vehicles and 3.61+ lakh Tractors
Overall, personal vehicle sales have gone from 53% year on year (June 20 vs June 19) to 104% (Nov 20 vs Nov 19)
Tractor sales for June to November 2020 are 135% as compared to the corresponding period in 2019