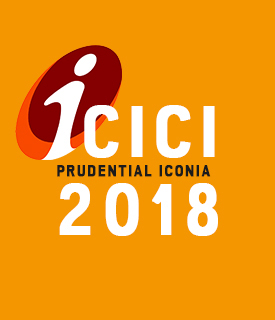 ICICI Prudential-Iconia 2018
14 Aug 2019
It was a regular annual corporate meeting till we dug out the stories behind the numbers of this financial brand. Even though numbers and facts inspire performance, there are certain emotional aspects and those of mental health that play their part, for teams to perform their best. Hence, we decided to make it personal instead of the usual, stiff corporate affair. Together with the client, ICICI Prudential, we decided to conduct an event which would have a profound and personal impact on the participants, who comprised the top performers amidst the senior management of ICICI Bank (their bancassurance partners who sell their policies). We suggested the theme 'Storytellers of Life (Insurance)' which was not only in sync with the client's requirements, but also played on Life Insurance and Assurance. Every person has a unique and inspiring story, and we ideated an event where delegates discarded their presentation slides and instead narrated their message by way of poetry, doodles, pictures, and much more. We aimed to create a meeting by keeping the pin-stripes out and the poignant in, and we ended with a happily ever after.
The main objective here was to tap the emotional quotient as the senior managers came together for a meet. The brief by the client too suggested that they wanted the event to not just do something different from the previous years, but one that would change the flavor. However, the call-to-action and motivational aspects were to remain the same.
This brief led us to develop our own strategy, i.e. 'Storytellers of Life (Insurance)', wherein we wanted to achieve the following:
A meeting which would be less corporate and more passionate and profound
The event would transpire in the format of storytelling
Various modes of storytelling could be used by the participants to share their life events which had a significant impact in shaping them
Include the evolution aspect of storytelling; from books to digital to a culmination of various mediums including words, visuals, actions, etc.
Take cues from global events of leadership that run on a personal theme aiming to connect with people.
Concept
The concept 'Storytellers of Life' was developed by us in sync with the primary objective of the client. We had to add a personal element to it, and hence, we decided on creating an event with the quintessential motivational and call-to-action aspects of a corporate meeting but infused with a storytelling aspect which would bring all the participants closer. We not only conceptualized an event/meeting around storytelling but also infused the evolution of stories.
Senior Managers turned storytellers as they narrated the stories of their lives using various modes of storytelling such as poetry, narrative, music, and more. We also brought in celebrities to tell their stories through different mediums. The idea was to hear their inspirational tales as well, given they have reached the pinnacle of success in their respective fields.
It was all a challenging affair, to convert a routine corporate meeting of the year into an emotional affair with the same motivational goals. But we were up for it.
Execution/Amplification
Now came the most challenging part, that of execution. Though we were crystal clear on the brief and our objectives that stemmed out of it, we knew how difficult it would be to conduct a corporate meeting which would be just the opposite of the usual. However, given our concept of the event was in place, we set out to execute it in the best possible manner.
Life stories: We encouraged the senior managers to read out their stories and excerpts
Doodles: Another activity was that of doodling which was supposed to demonstrate the motivation behind the respective life stories
Letters & Installations: We also conducted various pictorial opportunities such as letters with pencil-drawn illustrations, an igloo which was made of book spines and more. The aim was to use the physical elements that are present in a story and transform it into a piece of art
Poetry: Soulful Poems by Kabir Café, a fusion rock band which uses folk music to entertain
Cinema: The heartthrob of all generations, R Madhavan, was invited, and he spoke on the magic of cinema
Digital storytelling: Sanam, a famous YouTube band of singer-composer Saman Puri too came on stage for another session of narrative storytelling
Sport: We had Saurav Ganguly, Harsha Bhogle, and Vikram Sathaye sharing the stage. While Saurav and Harsha mesmerized everyone with their quintessential stories on the game and commentary part of it, Vikram Sathaye had everyone in splits with his own take on the game, and a plethora of stories to add
Music: Another element of storytelling that we were able to add was a calm and soothing one, in the form of Gaurav Kotian, the glass harpist, who created a serene atmosphere with his musical storytelling
The event turned to be a medley of tales which were compellingly memorable because of the way the messages were delivered. Through all the innovative formats, we ensured that it managed to attain its ultimate goal of motivation and call-to-action.
Results
Often in such events, while the audience is overwhelmed to hear the grounded stories of legends from various industries, they back down when it comes to narrating their own. Nevertheless, the Senior Managers for whom the event was conducted, eventually overcame the hesitation and made this storytelling theme of ours a hit as they shared their own experiences and life stories. The event covered a story behind every emotion and even the sound of silence. It also tapped the communication behind participants' choice in books, movies, and other modes of storytelling. However, more than everything else, we managed to broaden the hearts, minds, and horizon of everyone who was a part of the event, as they realized that there is another, informal and effective way of communicating ideas and motive oneself; apart from the usual stiff corporate meets. We pulled off the Corporate Meeting of the Year.