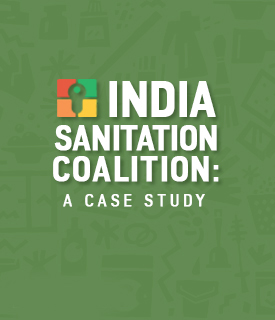 India Sanitation Coalition: A Case Study
12 Aug 2019
India sanitation Coalition (ISC) is a government initiative under the blanket of FICCI and the dream of the prime minister which struggled to see execution and the light of the day in its initial phase. However, with persistent efforts and resilient actions, they have made a colossal progress and are constantly improving the sanitary ecosystem of the country. ISC also serves as a platform to connect funders and implementers and explores various partnership opportunities, all the while making a significant impact on the topography of the nation!
What were our Objectives?
Our primary object was to break the hesitation and the silence surrounding the topic of open defecation, general hygiene and sanitary practices, which is so ingrained in the fibre of the Indian society for decades now. We had to identify and address the sanitation challenges, normalise communication around it, and bring behavioral changes. We were required to use the digital medium channels in a relatable and impactful manner, with an aim to promote changes in thought and action and connect people to relevant funding agencies to fund sanitary initiatives
What were our Challenges?
There was a hesitant mode of communication due to the nature of the message. We were required to design campaigns which can break through social discretion and class segregation and make sense for all sections of the society. However, there were graphical and conceptual limitations leading to very limited engagement and reach
What were the Results?
Trending on twitter in just the first month in.
Significantly better creatives to get the message across.
Over 200% more outreach and conversions.
Praises from PMO and Harinder Singh Puri, MOS (IC), Ministry of Housing and Urban Affairs
Appreciation and funds pledge from Bill & Melinda Gates Foundation after viewing our social media creatives, which is a first for ISC.
A very happy client!
What was our Approach?
Social Media Management (Facebook, Twitter, LinkedIn)
Weekly Case studies
Workshop, Award Function and Seminar Coverage
Monthly Newsletters
Notable Performance in April 2018 when we were handling FB page of ISC
Coverage of 'Swachhta Hi Seva' campaign
Case of the week as a new initiative
Inauguration of E-TOILET
We promoted communications on digital media with eye-catching creatives!