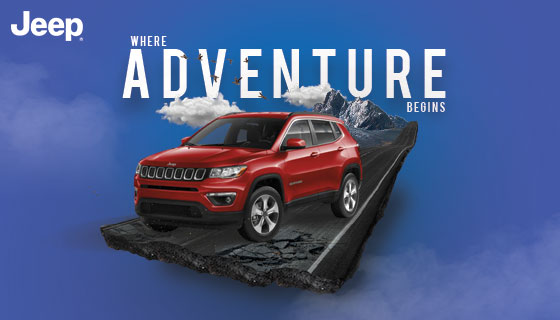 Jeep India joined hands with Laqshya Media Group to create India's largest outdoor media installation for the Compass SUV on the Mumbai-Pune Expressway.
The billboard is around 25,000 square feet and equivalent to thirty billboards. To formulate, it required 70 skilled craftsmen, 80,000 kgs of metal, and 45 days to complete the project. The installation is 253 feet wide and 100 feet tall. The Jeep logo itself is 164.6 feet long and 65.8 feet tall. This was mounted at Mumbai-Pune Expressway, which is one of the busiest national highways of India connecting two major cities, Mumbai and Pune.
Choosing the right location was the key and then reaching out to the TG in a way not heard or not done before. India's largest outdoor installation site was created as a landmark for the Jeep Brand to showcase the brand's motto of " Go anywhere and Do anything."
It's a challenging task in Indian scenario where, rules and regulations are stringent and so, an Innovation as mammoth as this needs a far greater push. The efforts put by the entire team were extraordinary to arrive at this. This is a beautiful example of how campaigns are created with larger than life impact.
Jeep Campaign stands for the brand it is and, in every sense, depicts the grandness of the brand. For every passerby, it deeply arouses the wannabe quotient, and for the ones who have this beauty, it makes them proud.
The installation that went live in June 2018 continues to be talked about in all possible media. The leading Auto portals picked it as one of its kind impactful campaign and the buzz doesn't cease a bit on social media. It has also turned out to be a hot spot for Selfies with thousands of travellers posing before this giant beautiful structure and having, their seconds of fame on social media.
The creative idea not only translated aptly with the
campaign on Outdoor
but is also setting a benchmark for brands that didn't believe in the powers of OOH Advertising. The brand Jeep has multiplied its fan following immensely with this campaign. This has helped them set their brand image straight to millions of travellers that take this busiest stretch every day. It would stay and continue creating stirs!
Client Speaks
Mr. Rahul Pansare, Head of Marketing & PR, FCA India Automobiles, said, "When it comes to the brand Jeep, nothing is ordinary and thus wanted to do something which has never been done. We partnered with Laqshya Media Group as they are the leaders in outdoor advertising to create an installation which stands for passion and adventure. We are very happy with this partnership as they helped us in creating a landmark site on one of India's busiest highways."