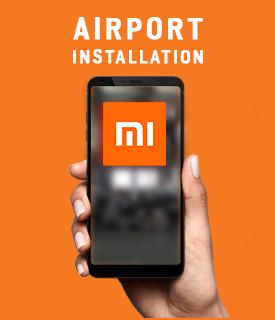 Bangalore is a major market for MI. The city induces the highest sales for MI, and the numbers have been consistently big.
The Big Impact
Over the years, MI has been doing a lot of
branding and promotions in the outdoor sector
. The big impact here was the ban on outdoor media/hoarding in Bangalore by the local authorities. The ban reduced sales and the brand visibility score.
The Plan
The key plan here was to create an outdoor impact, so MI as a brand remains on top.
The Solution
An installation at the airport was created with phone charging facility for the guests. This installation became a point of meet at the airport. This campaign with the complete installation was named "A Destination In A Destination"