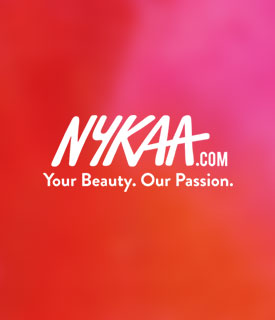 OMI (Outdoor Media Integrated), the Outdoor Agency arm of Laqshya Media Group executed the much-required Impact campaign for NYKAA's Pink Friday Sale. The second edition sale of Nykaa experienced thundering success last year and, was expecting a 4-day sale to imply a 5x growth in order volumes and gross merchandise value since 2017.
Nykaa is the largest beauty retailer in India, with over 33% market share in India's online beauty market as per industry estimates and with this campaign, they were all set to acclaim their position of being the best and the largest, both. The Pink Friday Sale that brought amazing deals across categories like Makeup, Hair, Skin, Luxe, Personal Care, Naturals and so much more, was the event that needed the much-required Impact. OMI carved a media plan that guaranteed 100% OTS and also brought out life to the campaign. The Pink Sale visible as clutter branding at Bandra ROB ensures a distinct No-Miss visibility.
The gorgeous Pink creative looks stunning and captivating on the cluster sites. Each site has a distinct capability of grabbing eyeballs and together, they were an eye-treat for all!
The campaign ensured that it super imposes its brand image and the message to each and every one at the stretch.
Speaking on the campaign success, Mr Naresh Bhandari, COO, OMI, said, "The campaign planned on the sheer aim of creating the dominant impact was a challenge for us. The stretch was finalized as Bandra ROB considering that it is centrally located and caters to different segment of TG. Creating impact through cluster branding was difficult as the handpicked ones are a favourite asset for a lot of key brands. The
team's efficient planning made all the difference
and am proud of the efforts that has gone particularly in getting this stretch imposed with Nykaa's communication.
A big kudos to the team at Nykaa for believing in us and trusting our faith in getting them the much-required imagery for the campaign. The campaign has done wonders yet again to the overall sales figures during the 4-day sale period. The Campaign is a perfect example of how cluster branding successfully elevates the brand's image if done correctly and we are happy to have demonstrated that with this."