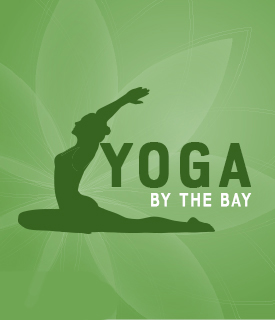 Times Of India-Yoga By The Bay
14 Aug 2019
Executive Summary
Yoga By The Bay started off to celebrate International Yoga Day at a location that gave people calm amidst the chaos in a city like Mumbai. What was supposed to be a one-off event transcended to become a monthly affair with Mumbai coming together in multitudes to participate in the first-of-it's kind Yoga amidst nature. The event was held on the last Sunday of every month and saw thousands of Mumbaikars practice yoga along Marine Drive's picturesque promenade. All in the continued celebration of the International Day of Yoga, an initiative on June 21, introduced by our PM Narendra Modi to propagate & practice this ancient Indian discipline.
Starting from Chowpatty all the way to Nariman Point, the promenade was devoted to anyone wishing to do yoga between 6 am to 9 am. One hundred fifty yoga instructors, positioned at regular intervals along the stretch to teach yoga while Mickey Mehta led the entire program at the front. Season 2 was kicked-off with a flag hoisting ceremony attended by major dignitaries & Bollywood stars, followed by a brief Yoga demonstration by Mehta himself as Mumbaikars practiced the asanas. A signature campaign saw 8000+ Mumbaikars pledge and adopt yoga for healthy living.
Brief & Objective
India, the birthplace of Yoga created an indelible mark in world history when 21st of June was announced as the International Day of Yoga.
Prime Minister Shri. Narendra Modi in his UN Address announced 21st June as the International Day of Yoga for the world to come together and practice this intrinsically Indian art form.
With this, Times of India, India's leading newspaper distributor and news provider decided to bring Yoga to Mumbai and create a public initiative for Mumbaikars to come together and practice this art form to celebrate International Day of Yoga.
Concept
The most ideal way to practice Yoga is one where you are not confined to an indoor space but are in an open one with fresh air, a picturesque view & serene ambience.
Mumbai is known for its fast pace & a lifestyle where people rarely get time to focus on their wellbeing & for some beautiful locations that are always experienced amidst the chaos.
While the PM set out to practice Yoga at Rajpath, instead of taking Yoga to a park or open ground, we wanted TOI to create a Yoga initiative for Mumbaikars where they experience a location that's truly Mumbai in a way they hadn't before while practising Yoga. The location that stood out as the unanimous choice for this was Mumbai's very own Queen's Necklace – the Marine Drive.
No one had ever witnessed a mass fitness movement in Mumbai apart from when the marathons came to town or when there was a 'Huge' clearance sale in a mall.
Execution
21st June 2018 fell under Mumbai's peak monsoon season and amidst torrential rains, becoming our greatest challenge – 'To create peace within a storm'.
The 4.3 km stretch of Marine Drive was transformed into one large 'YOGA MAT' from 6 AM to 9 AM for Mumbaikars to practise Yoga together at a venue that they otherwise experienced amidst the daily chaos of traffic & noise.
The entire set up with yoga mats, sound system, branding & security was done overnight amidst and in spite of torrential rains. 21st June saw 8000+ Mumbaikars across all age groups practice Yoga by the Bay amidst the same downpour!
Over 250 volunteers were spread across the stretch to create a hassle free experience for all attendees.
With fitness & health guru Mickey Mehta & 150 other yoga instructors, we created a movement that didn't end on that day but became one that is still practiced on the last Sunday of every month.
Results
8000+ Mumbaikars still attend the event which takes place on every last Sunday of the month
The only difference between the International Day of Yoga and Yoga By The Bay is that the former arrives once a year, while our event is now a practice that takes place every month creating a fitness movement unlike any other.
The event has taken place 11 times with a combined audience of over 1,10,000 people.
PR/Media value of INR 3 crores+
Print:
4 Crores - 13 Lakhs readers
Digital:
FB community of 2000 members
Covered by over 25 digital publications

Extensive Social Media Chatter
Outdoor:
But those are just the numbers….
With multiple fitness teams and communities such as Art of Living and many more joining in, Yoga By The Bay as an initiative has grown manifold and plays a pivotal role in highlighting the Times Of India as a propagator of healthy lifestyle and fitness and a brand that gives back to society.
Marine Drive that was always a venue a Mumbaikar drove by or was bewitched by while waiting on a traffic signal became a place where they could find peace and serenity in spite of the chaos.