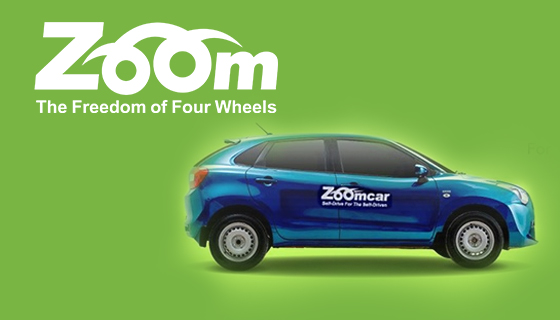 A. Communication Goal
Hyderabad, one of the fastest-growing cities in the South, saw an increase in Zoomcar adoption for shorter durations over last year. Our aim was to
Create brand awareness amongst the relevant TG
Promote self-driving for daily commute and leisure travel
Increase sign-ups and convert them into users
B. Innovative Media Strategy
A 360-degree media approach using OOH, Radio, and Digital was planned to create awareness, consideration, and conversions. While traditional ATL campaigns are run based on non-scientific estimations, Zoomcar took a data-backed approach to fine-tune its media strategy and design targeted communication across all channels.
Kepler – a data visualization platform, was used to map the source and destination of the searches and bookings using the latitude-longitude information derived from Google maps API. This helped us in identifying –
Hotspots of searches which represented areas with high demand
Key customer segments basis the trip origin – Airport, IT hubs, and Universities
Preferred routes and trip durations chosen by these customer segments
C. Engaging Creativity
OOH sites were identified around the high demand areas, and customized communication was designed basis the audience segments present in these locations.
Hoarding 2: Airport Locations (Frequent Travellers)
Hoarding 3: Universities (College Crowd)
Radio spots and digital amplification were carried out to re-target the top-funnel.
Brand USP's like Home Delivery @ Re1, Flexi bookings and 24x7 roadside assistance were highlighted in radio and digital campaigns
Geo-targeted digital campaigns were used with dynamic coupons to convert the new sign-ups
D. Encompassing the audience
A synchronized communication strategy was designed across the various touch-points basis the customer's position in the conversion funnel. Geo-targeted digital branding was carried out to amplify the brand message – "Self-Drive Revolution starting at Rs.40/hour or Rs.560/day".
App home page and digital landing pages were modified to communicate the brand USP's. Personalized Emails and SMS's were sent to the new, existing, and churned base with dynamic coupons to activate them for bookings.
E. Effectiveness
The overall results helped us increase the overall user base of Hyderabad and also reactivate some of the dormant customers.
A 20% increase in organic searches, 29% uplift in bookings and 14% increase in new customers was seen during the campaign
Youth – College goers (18-20 group) usage went up by 42% during ATL
15% of the overall repeat base booking came from deep churn customers (inactive for more than 365 days