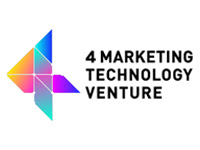 4 Marketing Technology Venture is the marketing technology arm of Laqshya Media Group. They create disruptive Artificial Intelligence-powered Marketing Technology solutions and have the vision to reshape marketing globally. 4 solves real business and governance problems, enhancing marketing impact through next-generation, proprietary products and services, which are built on a foundation of 4th Industrial Revolution technologies.
MSuite enables businesses to create and execute impactful precision marketing strategies using 4th Industrial Revolution technologies with expert consultancy services. It allows marketers and businesses to automate and drive key marketing processes and build relationships with customers by sending the right message to the right customer. MSuite powers businesses and governments to fuel growth and achieve scale.
Virtual Xperiences allow brands to connect with their customers, across geographical boundaries and time zones. It provides an interactive and immersive platform which can be used to display goods and services through Augmented Reality, Virtual Reality, 360 Videos and Artificial Intelligence powered chatbots.