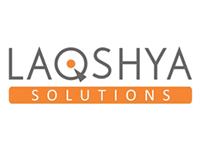 Laqshya Solutions is yet another flagship of the Laqshya Media Group that is known for its never-before-seen creations and out of the box innovations. With over 10,000 campaigns across 1200+ cities and towns, Laqshya Solutions has earned its fame for the successful implementation of unique concepts, groundbreaking innovations and insightful solutions based on data, insights & experience.
Laqshya Solutions owns proprietary tools to support media planning and profoundly uses its In-House Media Research team to offer scientific and research-based plans to their clients. They have continuously managed to deliver blockbusters, both online and offline, thus managing to create a prestigious clientele under their name.
They have been a house of intellectuals, who are continually coming up with brilliant masterpieces that not only encompasses all yardsticks of excellence but even manage to surpass it.