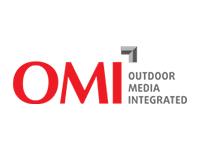 With an ever booming client base, the Outdoor Media Integration (OMI), is a vertical of the Laqshya Group, which offers expert solutions to certain distinguished sectors in the industry. It was set up in 2017, and ever since, it has managed to become one of the premier OOH organisations in India.
With its established offices, that are present all across the country, it hosts talented, motivated and brilliant minds that work to integrate state-of-the-art technology and engaging placements, that has more than a million reach on an everyday basis.
OMI is considered as one of the most prestigious OOH organisations across the country, as they have created and executed outdoor media that delivers innovatory and all-encompassing solutions in promoting brands all over the nation.