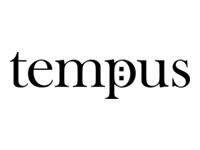 Tempus, Latin for 'Time', is a part of Laqshya Media Group since January 2015. It believes in the diversified bandwagon of brand communication while adapting with the changes and implementation of the same. The core value of the brand is delivering a 3600 competency that provides a balanced and integrated perspective on communications.
It believes in redefining the way brands communicate with consumers, from concept to execution, in a thought-provoking manner. Implementation of the most constructive ideas, generated by the brilliant minds at work, is the core mode of working at Tempus.
Right from the commencement, Tempus has managed to create memorable brand experiences for customers. It is one of the few agencies in the country that stands as a single window for the plethora of work created in paid, owned or earned media - both, digital and traditional.